Intelligent Transportation Systems are improving transportation everywhere. Remote-controlled traffic signs, traffic light priority, passenger information, automatic vehicle location and real-time weather updates improve road safety and reduce traffic jams.
Traffic services are constantly being developed, driving times optimized and fuel consumption reduced. Operational communication is a major factor in all this. Everything has to be kept up-to-date, accurate, coordinated, safe and secure.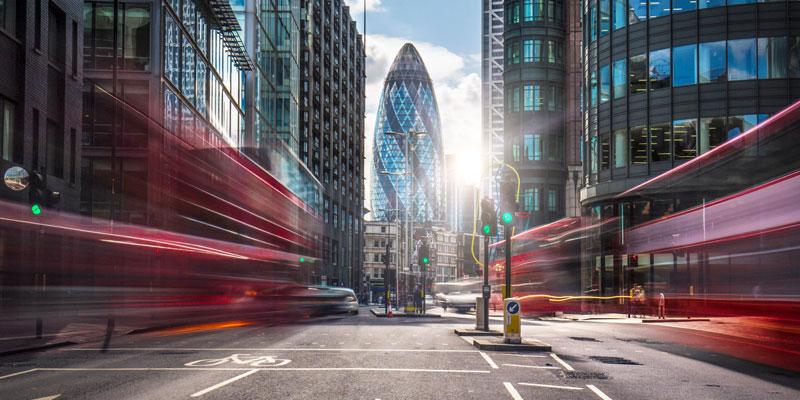 The solution:
SATEL's radio networking technology
SATEL's wireless connectivity solutions handle the data transfer and gathering in real time, reliably and efficiently with a range up to 100 kilometers. Our radio technology is highly tolerant of weather conditions and geological disturbances. The system works even during large events or other special occasions when other technologies may face difficulties.
Radio technology is very flexible. It is easy to maintain and expand even years after the installation. The user of the radio data network has full control over their data communications system. Radio technology is a smart investment with low life cycle costs.
Examples of ITS solutions with our products are:
Real-time passenger information: The passenger information relies on the Automatic Vehicle Location (AVL) system using GPS-satellite navigation and the odometer of the bus. The central equipment polls each bus. The central computer has the data of the exact position of each bus, which enables the central system to forecast next bus arrival times to all the bus stops. This data is used to update the real-time database of bus arrival times at each bus stop. This data is also sent directly to all bus stop display equipment.
Traffic light priority (TLP): Buses, trams and emergency vehicles can be given priority in traffic light sequencing by sending priority requests to the traffic light controller. By establishing a V2X communication link between the vehicle and traffic light controller, the operator can reduce fuel consumption, variations in driving time and CO emissions. This means a more efficient, greener and better service for public transport users. For emergency vehicles every second reduced from the travel time is important.
Variable Message Signs (VMS): Providing the reliable and secure data link to remotely update message signs. The VMS can be used to display parking space information inside the inner city, weather conditions of the road network or public transport schedules at the stops.
If you have any questions about our solutions and want to know how they could support your business, please contact us or our local distributor.
Traffic System

Parking in Bolzano

Advance information on available parking areas and vacant parking places helps the drivers to find the parking space quickly, thus improving the quality of the public service, enhancing the fluidity of the city traffic and reducing downtown traffic congestion.

Traffic System

Helsinki, fleet management 

Real-time passenger information improves public transport. Lower ticket prices, shorter journey times and punctuality start to appeal more people than private driving. There are at least 150 public transport information systems based on traffic telematics in Europe and the number is growing.

Traffic System

Nerikes, Sweden

Time and accuracy are everything to rescue workers. Accurate navigation helps fire fighters find the right route, which saves time – and lives. The communication links must always work.