SATEL radio technology is used everywhere where data needs to be transmitted wirelessly. The possibilities are endless, all the way from the hot desert to icy polar conditions. The high-quality radio modems are reliable even in the most difficult environments.
Radio modems communicate wirelessly with each other point-to-point or on a multipoint basis – the routing options are diverse. A local data transfer network can be built without telecom operators or other intermediaries. Radio technology networks are vital where cabling is impossible or too expensive.
Logistics
With SATELLINE radio modems it is easy to set up various location data applications, for example in cargo containers in large depots or moving maintenance vehicles at the airport. Anywhere where accurate, real-time location data is needed.
With SATELLINE radio modems it is possible to create a reliable data transfer system for warehouses that gives precise location data, helps in stock management and increases reliability.
Controlling and monitoring applications, e.g. tracking a straddle carrier and ordering it to fetch a specific container at a given time
Controlling unmanned vehicles and relay location data
Transmitting inventory information between the warehouse control centre and collectors
Monitoring stock levels in real-time
Offshore 
Loss of an operating network in a marine environment can have disastrous consequences. Coastal manoeuvres, docking in harbors and maritime weather and environmental monitoring demand high accuracy and 24/7 real-time data communications.
Operations at sea also set high demands on equipment. SATEL's technology is designed to withstand extreme conditions: salt water, high humidity, mechanical load and vibration and UV exposure.
Application examples
Oilrig transport
ADCP data telemetry
Seismic tail buoy tracking
AIS data for VTS systems
Offloading telemetry for oil vessel
Piloting and berthing system
Camera control for offshore surveillance
Mareograph telemetry
Weather sensoring
Tide gauge telemetry
Oceanographic sensor telemetry
Monitoring of LNG bunkering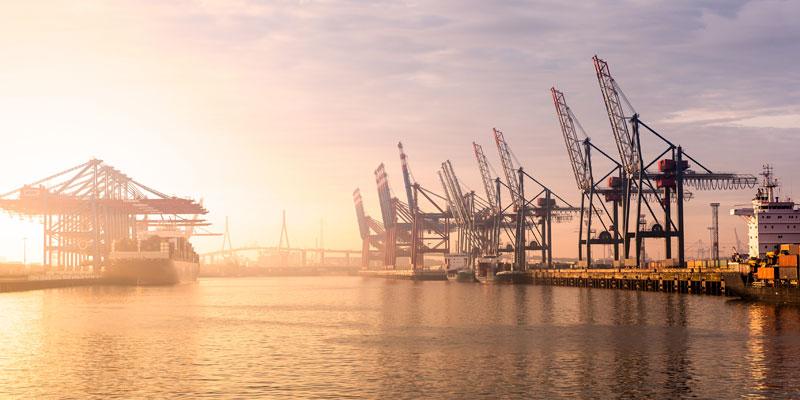 More safety with remote control
SATEL also provides a solution for a wide range of remote control challenges related to switching on and off pumps, valves or warning lights or other wireless m2m points of use. The technology can be used to enhance safety and minimize the risk of accidents.
If you want to know more about the possibilities of radio technology, please contact us or our local distributor.
References

Viking Grace

Viking Grace is the world's first LNG powered passenger vessel that uses radio modems for data transferring. Strict time schedules in the passenger vessel transportation give zero tolerance for errors. Data transfer based on a private network ensures the functionality and provides stability that is required in the daily procedures of the shipping trade.

References

Vaisala

Environmental Monitoring is all about getting crucial information and protecting the environment, people and operations. Wireless radio technology is one key aspect in this. With SATEL's solutions you can monitor weather conditions and get reliable, real-time information for example in flood, fire or drought situation.