SATEL offers radio technology solutions for both short-range and long-range communication. Radio technology is typically used in mission-critical applications where reliability and latency of the data transfer are essential to the operating system. It provides the means to transfer data over a point-to-point or point-to-multipoint link.
Independent and flexible technology
You can create your own independent or mobile radio network that has no surprising data transfer costs. However, you can also use your independent network as a backup solution for your mobile, fiber optic or satellite network. Sometimes co-operation with adjacent technologies enables utilizing the best characteristics of each technology.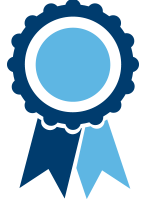 High quality radio technology for mission-critical communications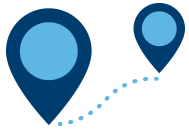 Short and long-range solutions

Licence free and licenced UHF and VHF frequencies
Operation range up to 100 km
The operation range of our radio technology varies depending on the transmission power, antenna gain and mast height and environment. In rural areas a 1 W radio modem with a line-of-sight radio link may range over 20 km and even up to 50 km in ideal environments. In dense metropolitan areas, a corresponding range may vary from several kilometers to over 10 km. With a 35 W radio modem, a range of up to 100 km can be reached. By using a radio modem as a repeater station, much broader areas can be covered.
Our radio technology products are type approved globally. They are also widely compatible and also support other manufacturers' radio protocols. We will also be developing the compatibility features according to your needs.

If you want to search a radio product with particular criteria, use our Product finder!
From here you can read latest SATEL product catalogue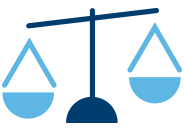 Want to make comparisons? Download a pdf version of the radio modem comparison chart.
Products

Radio Technology

SATEL radio technology provides secure, mission-critical connections through accurate real-time data transfer. In malfunction situations it enables quick reactions and remote restoration. Our radio products are easy and fast to implement and use, and they have low life cycle costs. The solutions are also expandable.

We also offer radio modules to be integrated into manufacturers' devices. The integration is made as easy as possible. The mechanical fastening, interface and antenna connector types can be customized.

Products

I/O Solutions

If you're looking for a compact, cost-effective solution to transfer your I/O information, your solution are analog and digital I/O-converters and pulse counters.

SATEL I/O-units can be used in a wide range of different monitoring and remote control applications. The long connection ranges of SATEL radio modems and extensive connections of the converters, make them especially suited for monitoring and controlling remote equipment like district heating, weather stations, power grids or water treatment facilities.

Products

Accessories

SATEL's accessories include antennas for IP radio routers and radio modems, RF and interface cables, interface adapters, adapter cables and power supplies. We have ensured the quality by using the same trusted Finnish manufacturer for years.