SATEL Configuration Manager is a software for configuring and reprogramming a SATEL device. The parameters can be read and written from/to the connected, powered device. The program file can be saved into a separate file to be used to other devices.
The most common use case for which the SATEL Configuration Manager is optimized for is editing existing parameters in a SATEL radio product using locally connected product over a serial interface. Minimum requirements: COM port with baud rate min. 9600 bps (alternatively with industrial level USB-RS-232 converter). Recommended OS Win10 64-bit.
For editing simple device configuration, channel lists and updating SATEL radios, SATEL NETCO DEVICE is the preferred SW tool.
Software available from DOWNLOADS section.
SATEL Configuration Manager introduction video: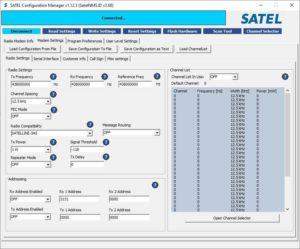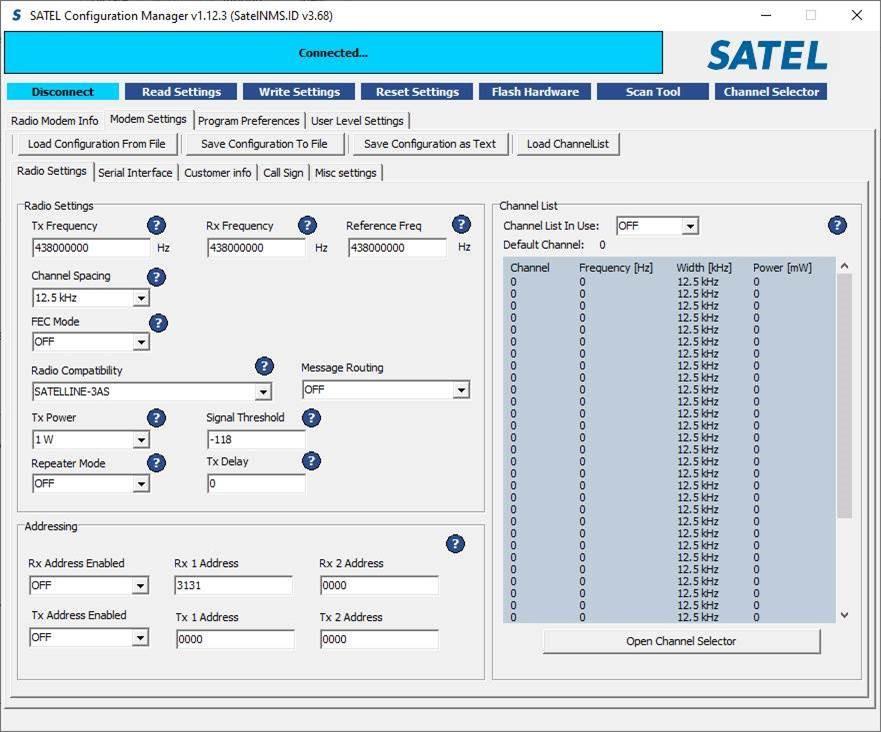 CONTACT US